Early this week, Nike Golf unveiled its newest line of irons called Vapor. But this isn't the first time that Nike Golf used the term in its product line. Here we take a look at some of the Vapor items and logos from the past.
Current Logo:
Vapor Irons:
Zoom Vapor Shoes
First up, we have the Nike Zoom Vapor golf shoes. If I recall correctly, these came out around 2010, and were the first Nike golf shoe that was focused on being lightweight. At 13.8 oz., and with an incredibly thin outer, the Nike Zoom Vapor was meant to be modern, sporty, and super streamlined. At the time, it was reportedly the lightest shoe on Tour.
Logo:
Product: Zoom Vapor
Zoom Vapor II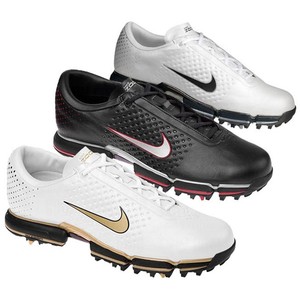 Vapor Golf Balls
Nike first incorporated the Vapor name into its golf ball line with the Nike One – Vapor Speed balls, then broke them out to a separate ball called Vapor. There was Vapor Black and Vapor Black 2.0 – the ball line was short-lived, making way for the RZN line.
Logo:
Source: Peetkegler.com
Product: Vapor Black, One Vapor Speed, Vapor
Vapor Black
Vapor Black 2.0
Nike Vapor X Golf Bag
The Vapor X bag is actually pretty recent. I got this bag about a year and a half ago. There was no distinct logo made for the Vapor X bag but it is written on the side of the bag. The Vapor X is the currently the top of the line stand bag.